Archive from November 2014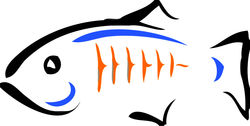 GlassFish 4.1 was released a couple of months ago now, bringing with it a large number of welcome bug fixes and improvements. As the Payara Open Source project was born from it, it would be remiss of us not give all of you who maintain an interest in GlassFish a brief overview of some of the things that have changed or been updated since 4.0.


En este video tutorial vamos a ofrecer una guía visual y narrativa acerca de cómo empezar con Payara Server.
Payara server continues where Oracle left off
Launched in October 2014, Payara is a new technical support service that delivers software updates, bug fixes and 24/7 support for Oracle's GlassFish application server. The organisation formed to fill the space left by Oracle's own announcement that it would no longer release Oracle GlassFish Server with commercial support from November 2013.