Devoxx 2015 - 20 Years of Java
Published on 27 Nov 2015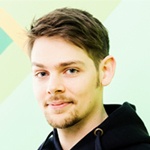 by Mike Croft
November 2015 saw another sold out Devoxx, this year themed around the 20th anniversary of Java. Despite a theme looking to the past, there were a lot of talks around things coming to Java in the future, particularly with Java 9 and project Jigsaw
The big news about the conference itself was delivered, as usual, by Stephan "Mr Devoxx" Janssen. It's been another big year for the Devoxx family, and one you can hear about from the man himself on YouTube! This is the first year when Devoxx talks won't be uploaded to Parleys any more, but are filmed with the slides and speaker in one shot so that they can be uploaded directly to YouTube or Vimeo and - more importantly - they can be made free to view due to the lower cost. So,thanks to that change, I will be able to link to all the highlights I can remember!
Another talk I was sad to miss was Hadi Hariri's talk "

The Silver Bullet Syndrome"

which was very entertaining when I saw him deliver it at Devoxx Poland earlier this year; it was also one of this year's most highly rated talks!
The last talk I went to was also one which has stayed with me - Simone Bordet on the
current status of HTTP 2.0 in Java
. The key takeaway is that, as we know, time equals money. Faster loading times have a direct correlation to the amount of money you make and HTTP 2.0 has been built from the ground up (and inspired by Google's SPDY) to be fast for today's web.
Lastly, an honourable mention to the only non-technical talk I went to.
This year's Devoxx was another huge success and I certainly hope to be back again next year for the 21st year of Java!
Comments